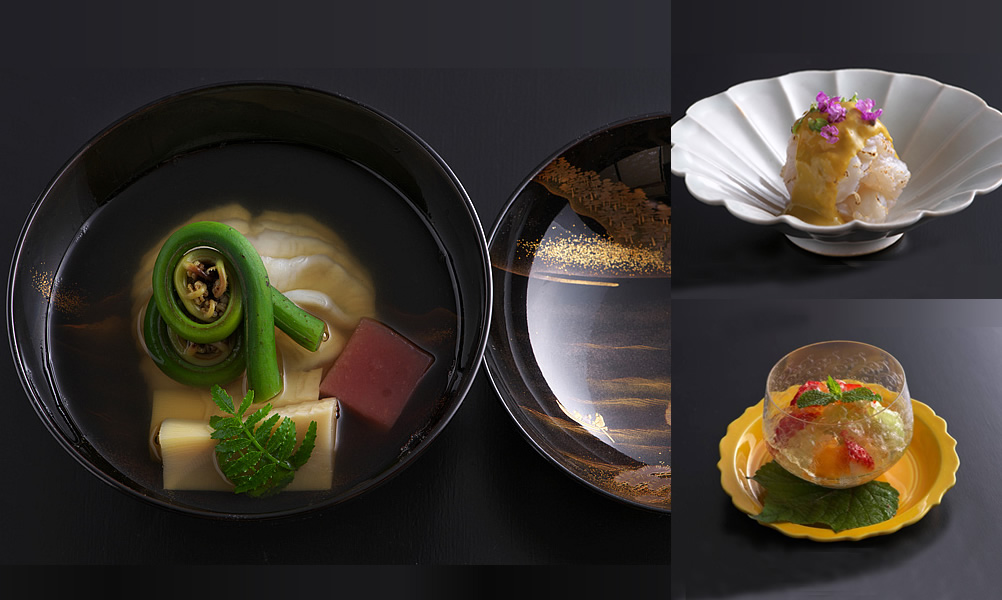 Kaiseki Cuisine
¥11,000 (w/service charge: ¥12,650)
¥14,300 (w/service charge: ¥16,445)
¥17,600 (w/service charge: ¥20,240)
¥22,000 (w/service charge: ¥25,300)

Special Kaiseki Cuisine
¥38,500(¥44,275)

Seiwasou's original multi-course kaiseki cuisine meal featuring seasonal ingredients.
Please note that the food in the meal will be different based on the price selected.

※The prices listed in the parentheses include service charge and consumption tax.
※ Picture only for illustrative purposes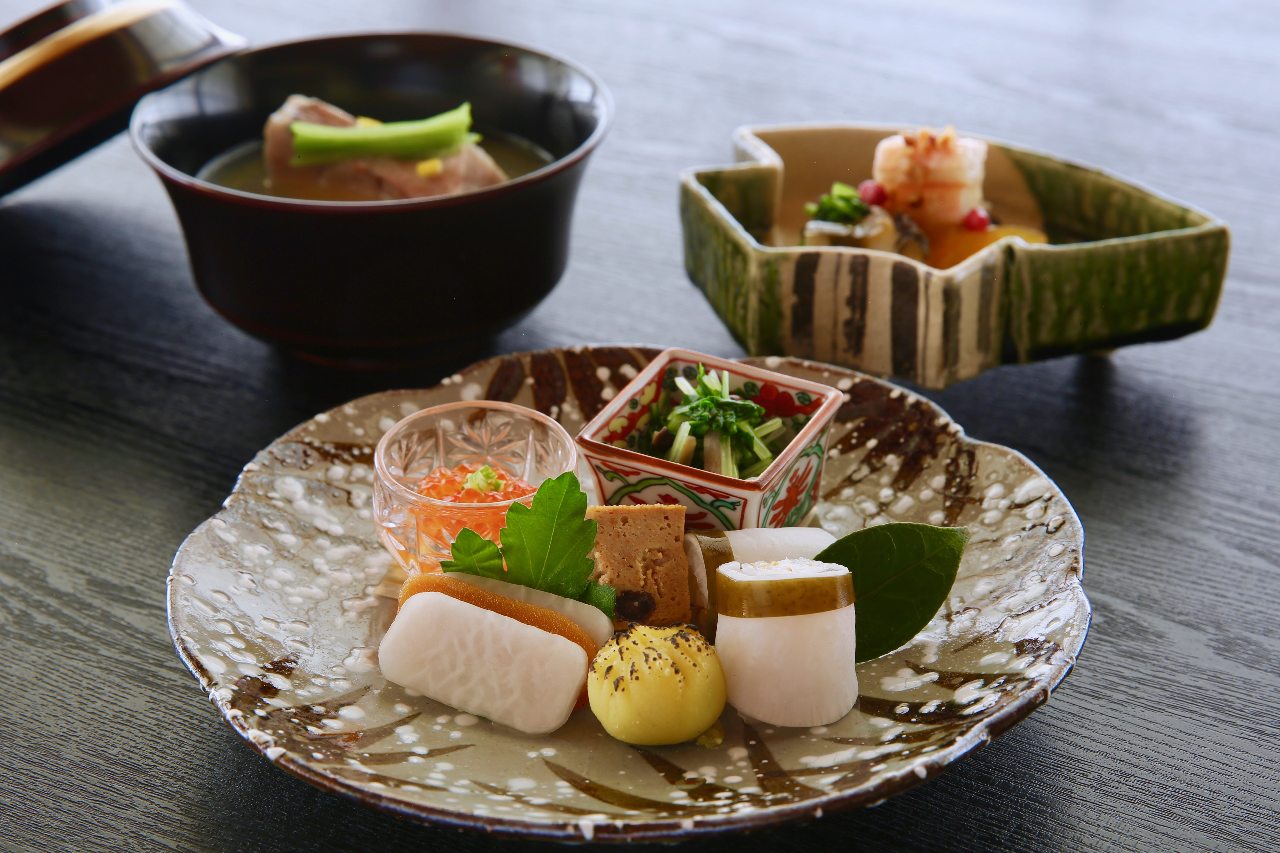 【Lunch】Kaiseki Cuisine
¥11,000 (w/service charge: ¥12,650)
¥14,300 (w/service charge: ¥16,445)
¥17,600 (w/service charge: ¥20,240)
¥22,000 (w/service charge: ¥25,300)

Seiwasou's original multi-course kaiseki cuisine meal featuring seasonal ingredients.
Please note that the food in the meal will be different based on the price selected.

Lunch Kaiseki (Weekdays only)
¥8,800 (w/service charge: ¥10,120)

Lunch Kaiseki contain 5-6 dishes and are served for lunch on weekdays only.

※The prices listed in the parentheses include service charge and consumption tax.
※ Picture only for illustrative purposes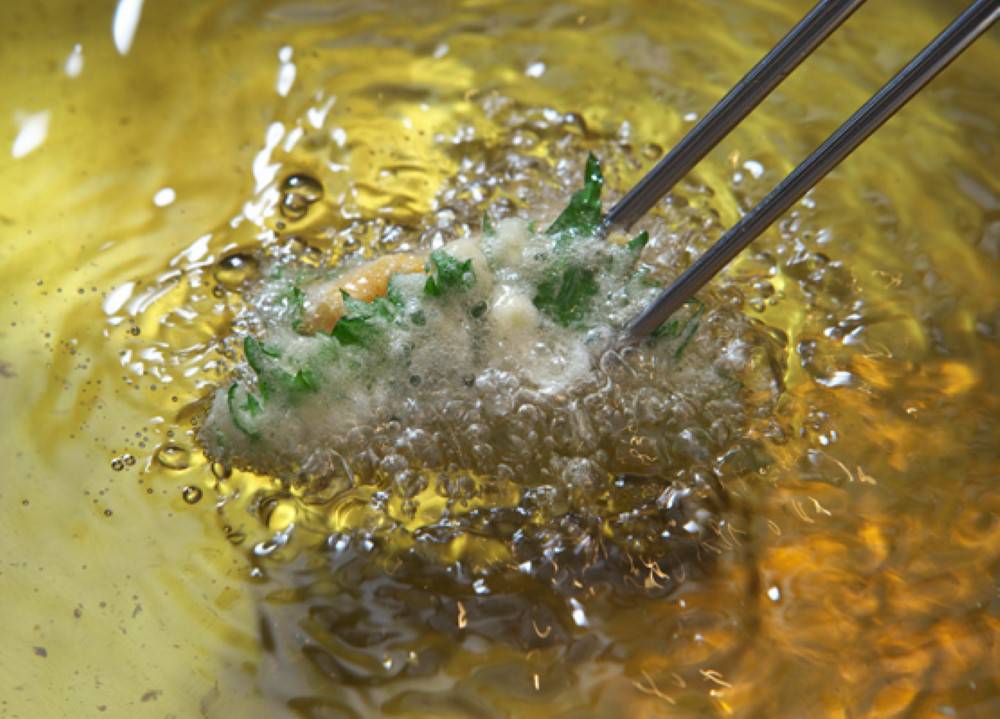 【7 seat counter】Tempura
¥16,500 (w/service charge: ¥18,975)
¥22,000 (w/service charge: ¥25,300)

Enjoy prawn, seasonal fresh fish as well as an abundant amount of seasonal Kyoyasai (Kyoto heirloom vegetables)

Please note that the variety of tempura contained in the meal will vary based on the price selected.

※The prices listed in the parentheses include service charge and consumption tax.
※ Picture only for illustrative purposes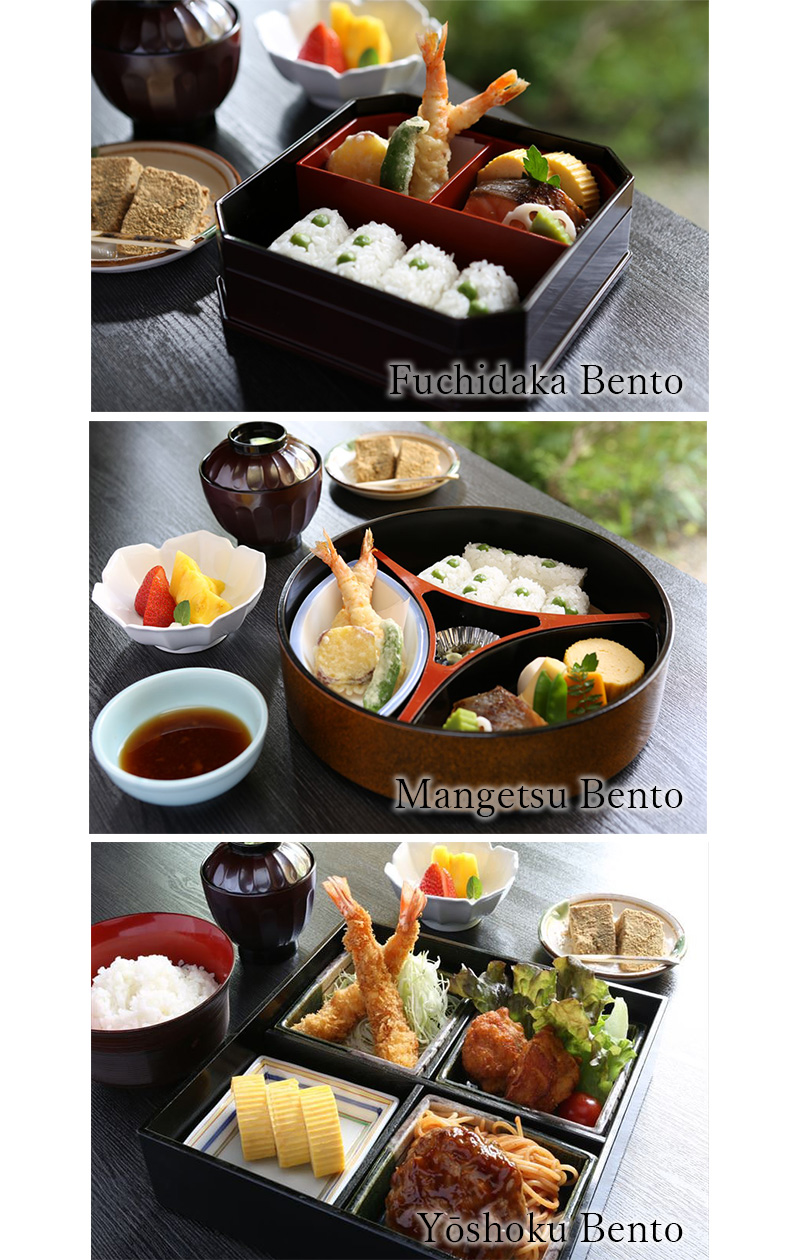 Children's bento
Fuchidaka Bento
¥1,650 (w/service charge: ¥1,898) 
Includes a Japanese rolled omelet, grilled fish, shrimp tempura, rice and soup.
A bento that can also be enjoyed by children of all ages from preschoolers to early-grade elementary school aged children.

Mangetsu Bento
¥2,750 (w/service charge: ¥3,163)
Includes food such as shrimp tempura, Japanese rolled omelet, grilled fish, rice and soup.
Recommended for middle and higher-grade elementary school aged children.

Yōshoku Bento
¥3,300 (w/service charge: ¥3,795) 
Includes an assortment of different foods such as hamburger steak, deep-fried shrimp and Japanese deep-fried chicken (the items contained in this course is subject to change, as it changes from day to day, however it is "Yoshoku" style).

※The prices listed in the parentheses include service charge and consumption tax.
※ Picture only for illustrative purposes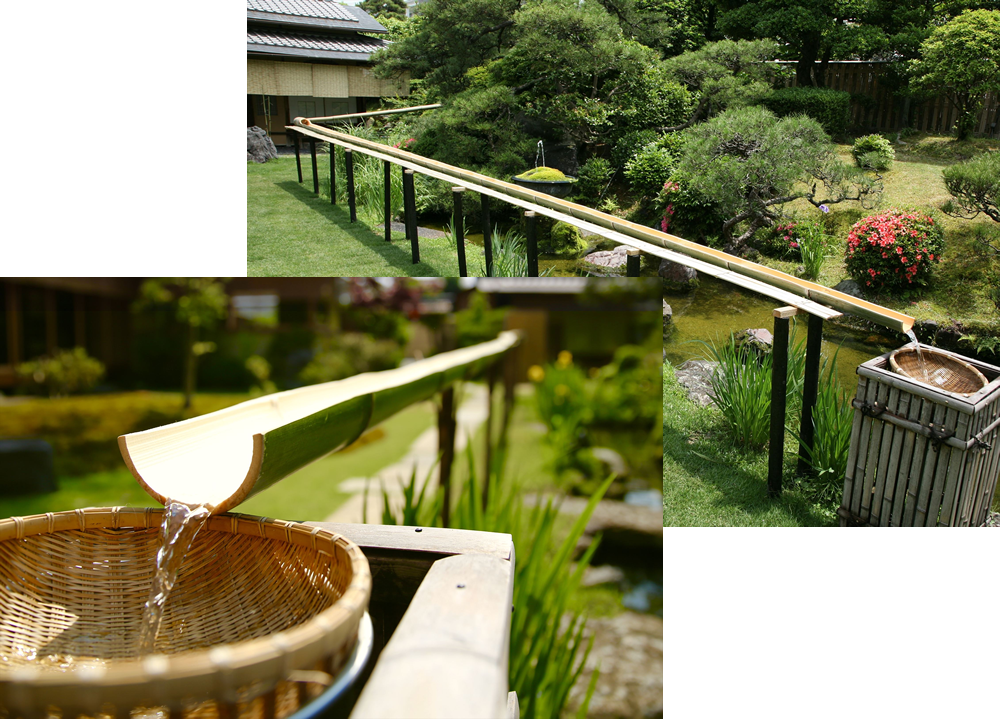 Nagashi Somen (Flowing Noodles)
¥880 (w/service charge: ¥1,012)
From May 1st to Sep 30th

Enjoy the refreshing coolness of Nagashi Soumen during summer!
At Seiwasou we provide Nagashi Soumen which can be added to your course.
Please come enjoy the sounds of flowing water and the breeze in the garden while enjoy the refreshing coolness and delicious flavor of our soumen noodles.

※ Payment to be made at the restaurant on the day of the reservation.
※ Can be added on the day of the reservation (cancelled in the case of rain).
・Prices Listed
※Prices in parentheses include seating charge and consumption tax. In addition to the prices listed, a 15% service charge is required at the time of online payment.

・Dress code
No particular dress code enforced. However we ask that no casual wear be worn (shorts, t-shirts, sandals, etc. ).
・Duration of the meal
In order to leisurely enjoy the courses and get the best dining experience at Seiwasou, 1 to 1.5 hours are required for lunch and 2.5 to 3 hours are required for dinner.
・Policy on bringing outside drinks or cake into the restaurant
Cake is permitted in the restaurant with a charge of 1,500 yen (unless every guest in the party orders a drink such as coffee or tea, in which case no extra charge is required). If all guests that do not order a drink, fee of 1,500 yen per cake is required.

※ Bringing wine is allowed however there is a corkage fee required. The price of the corkage fee will vary based on the size and brand of the bottle. Please inquiry for details.
・Policy on children
All children are welcome regardless of age.
We are sorry but there is no nursing room available.
We ask that children do not run around the rooms or make any loud noises which may disturb other guests.

・Single Diners
We are sorry but we are unable to accept reservations from those dining alone. Reservations are accepted for 2 or more people.
・Reservations on this official site are required for a reservation.
If you would like a reservation, please fill out the reservation form on this site.
Once we can confirm availability, online payment for your course is required for a reservation. Any additional orders that you make for food or drink at the restaurant can be paid for at the restaurant after your meal.